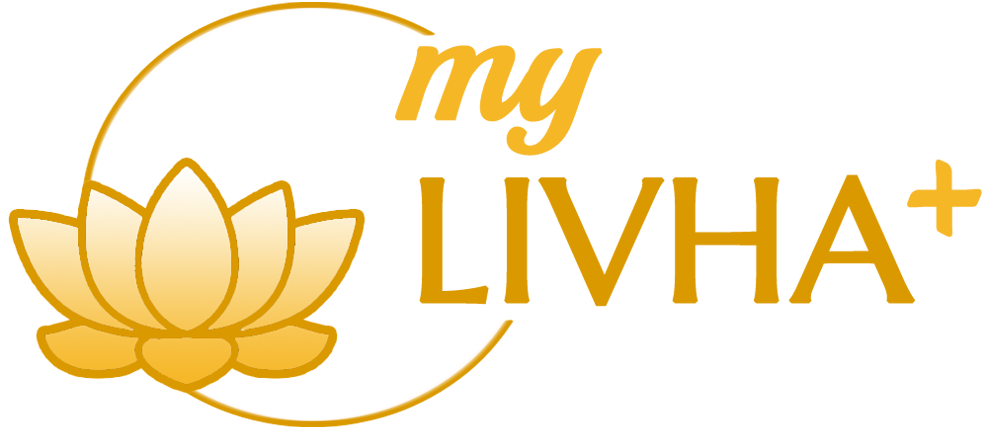 Access the essence of the teachings, contents and services shared by Livha
It is good not to see this subscription as a mode of consumption but rather as a step that you take for yourself and that allows you to join a community in the opening of the heart. A great community, caring, helping each other and deeply resonating with the teachings and values shared by the movement. It is a place where everyone has a place, a place that reveals and enhances the talents of each person.
Here is what you can find in this subscription:
Support Livha's co-creative movement and stay informed of new developments
By subscribing to "mylivha +" you are providing financial support that helps the development of new projects such as the holistic project in Portugal for example.
As a subscriber, you are among the first to be informed of news, evolution of the movement or initiatives proposed by Livha.
Access exclusive teachings set up for beings who want to go deeper
You will be able to discover a rare and comprehensive teaching of over 10 hours, entirely dedicated to inner transformation and daily practices (detailed below) included directly in your subscription.
You'll also be invited to participate in subscriber-only online conferences with Quentin, where you can ask him questions or delve into a topic.
On top of that, to give you as much value as possible and to support you as best you can, you will also have access to all replays of the latest events from 6 months after they took place live.
You will also be able to discover the frequently asked questions (FAQ), gathering all the answers to the questions that will have already been asked about a given theme.
Translated with www.DeepL.com/Translator (free version)
Be welcomed by the community of heart
By subscribing, you are helping to grow the Livha community and you will be able to choose whether or not to be accompanied by an "elder" who can guide you and answer your questions when you arrive.
You will be able to find "a circle of light" near you or join one via the internet to accompany you as you deepen your journey, or you may also choose to participate in the more advanced circles of light, which prove to be invaluable support on one's path on a daily basis, for those who participate.
You will also have access to the various discussion forums reserved for subscribers. This space allows you to open up to others, it offers you the possibility of both connecting with other beings who are living the inner work and the opening of the heart, and also to share the fruits of this work all together. You will find a space that is rejuvenating, filled with beauty, rich with creations and opening new horizons.
Upcoming : Participate in exclusive events, services and workshops (this may incur an additional cost)
You will be invited to participate in online events or physical meetings reserved for subscribers.
The interactive portal of the member area allows different speakers to offer exclusive services on topics such as: the body, nutrition, art therapy, deepening self-knowledge through introspection and astrological themes, and many other areas in individual or group sessions.
This portal is in the process of evolution, and you will have access to all updates.
If all this information resonates in your heart and you wish to join us in this dance of the living, you are warmly welcome.
To join, we suggest that you choose the amount of your monthly participation in the "mylivha +" subscription, which is between 50€ and 200€/month (+ VAT).
This is an amount that we consider quite reasonable, considering the full value of what is being offered to you.
You can register by clicking on the button below:
This subscription is entirely donated to the non-profit organization Livha. It helps to support the activities of the movement and to develop new projects to spread more light and open to the largest number of people.
Thank you warmly for your generosity. 💛
Here are a few words about the course
"initiation to inner transformation"
(included in your subscription)
Included in this course :
Videos included in this course (10:09 total):
Introductory video

(29mn)

The Essence of Teaching

(57mn)

The Inner Foundations for a Happy Life

(1h15mn)

Learning to Know Yourself and Use Your Mind

(53mn)

Initiation to transcendence: discovering the inner touch that reveals itself at the heart of being

(1h35mn)

The Art of Inner Transformation

(1h54mn)

Initiation to energy and the development of subtle bodies

(1h17mn)

Self-actualization

(56mn)

Deep and Nourishing Meditation

(59mn)
Access via the internet: computer, smartphone and tablet
–
Downloadable audios
–
Written transcripts and subtitles (coming soon)
–
Access to the forum and FAQs dedicated to the course
This course is a rare and comprehensive teaching, entirely dedicated to the revelation and realization of the diamond that lies deep within your being.
It is constructed as an inner journey into the heart of yourself.
It is a very comprehensive program that covers all aspects of being, physical, mental, emotional and spiritual. It is a true roadmap for deepening your spirituality and moving forward on your path by integrating this into your daily life.
This is a self-contained course that consists of three parts:
1. The inner foundations
The first part of the teaching provides everything you need to harmonize and nourish the different aspects of your being on a daily basis. The physical, mental and emotional planes are further developed.
It is the development of a foundation that allows for a healthy and stable vision necessary to approach a dive into the heart of yourself and live transcendent principles.
2. A dive into the heart of yourself and an opening to the absolute nature of reality
This is the heart of the teaching. Once the foundation is solidified, you are invited to discover the spark of light that resides in the center of your heart. This discovery can lead to an overwhelming inner touch phenomenon that opens the door to who you really are.
3. Accompanying inner transformation on a daily basis
Once the inner touch is produced, there is a precise process of transformation that allows this new inner space of peace, love and freedom, to gradually take place in your life.
Understanding this process allows you to accompany this natural movement of life that can transform from the ground up, harmonize and embrace all aspects of your life and thus your daily life.
This subscription is entirely donated to the non-profit organization Livha. It helps to support the activities of the movement and to develop new projects to spread more light and open up to as many people as possible.
Thank you warmly for your generosity. 💛